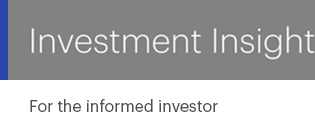 Browse Topics
AUGUST 2019
Investors should know their tolerance for investment risk and learn how to protect their retirement savings as they approach retirement.
Read More ►
Your plan to divide your financial assets equally among your beneficiaries may have different tax implications for each one. Consider this when creating your estate plan.
Read More ►
This article describes specific circumstances when you may want to consider changing your investment lineup.
Read More ►
Older adults are particularly vulnerable when it comes to online scams. Here's what you should know to help your family members stay safe.
Read More ►
New investors may want to learn what differentiates a mutual fund from an exchange-traded fund.
Read More ►
Major stock indexes and benchmark Treasury yields rose in July. The Federal Reserve lowered the federal funds rate.
Read More ►
Get the Investment Insight Newsletter!
Sign Up ►