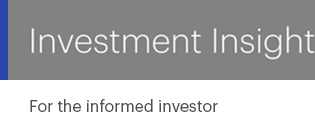 Browse Topics
DECEMBER 2017
Research suggests that men and women tend to invest differently. These behavioral differences offer valuable insight on how gender plays a role in investing, with lessons to be learned from both sides.
Read More ►
A step-by-step approach can make a long list of tasks more manageable. This checklist can help you address your financial tasks bit by bit.
Read More ►
Trusts can help you pass on assets to heirs efficiently and provide for continued supervision of those assets.
Read More ►
The federal income tax rate you face in retirement could be the same as the one you have now. Here's are some considerations for estimating your future tax rate.
Read More ►
Stock price indexes reached new highs in November. Economic indicators showed growth. Interest rates remained stable.
Read More ►
Get the Investment Insight Newsletter!
Sign Up ►